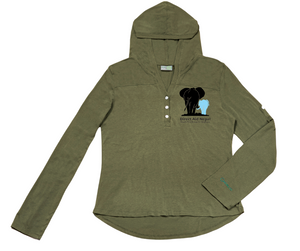 Partnering with Nobugs!  They are now printing our logos on their fabulous products!
NoBu.gs® Adult Hoodie features complete insect repellent coverage and a special blend of light weight fabrics that are moisture wicking, UPF 50+ and cooling. Features include a hood to ensure maximum coverage and helps with the protection from bug bites.  
EPA registered and recommended by the WHO (World Health Organization) and CDC (Center for Disease Control) NoBu.gs® goal is to keep you, and your family, protected and comfortable in classic, affordable style.
Our line of clothing features invisible and odorless Insect Shield® technology that repels biting insects that may carry insect borne diseases such as the Zika virus, Malaria, West Nile virus and Lyme Tick disease.
This collection was created specifically all temperature climates in mind. The special blend of cotton, rayon and spandex is
Bug repellent up to 97% effective
Light weight
Stretchy
Extra soft
Moisture wicking
Antibacterial
Deodorizing
Temperature regulating
UPF 50+ blocks 99% of harmful UVA and UVB rays
Insect Shield® apparel is registered by the EPA for maximum effectiveness, up to 70 launderings, exceeding the life expectancy of a standard garment.